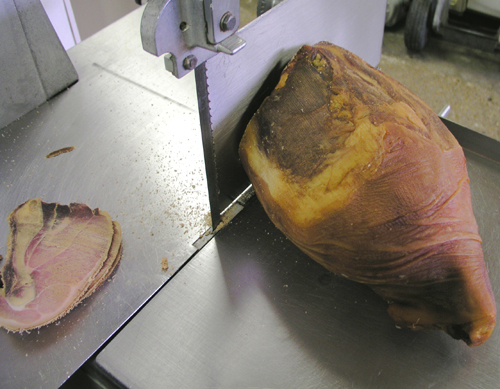 Start slicing at the butt-end of the country ham and make sure you slice parallel to the aitch bone. (see ham diagram) You may want to stop slicing somewhere past the aitch bone, cut the ham hock off and leave the center section to boil.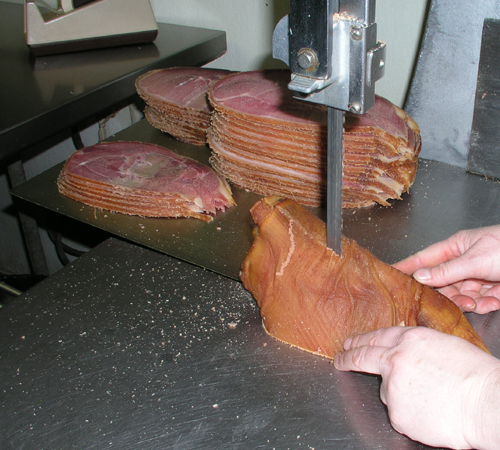 Stop slicing when you reach the ham hock then split the ham hock.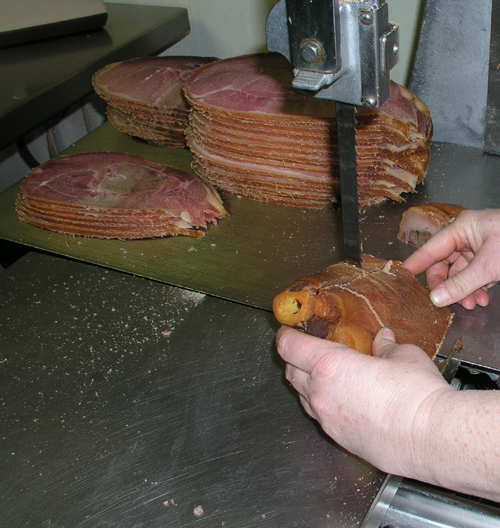 Chunk the ham hock to use as seasoning when cooking vegetables.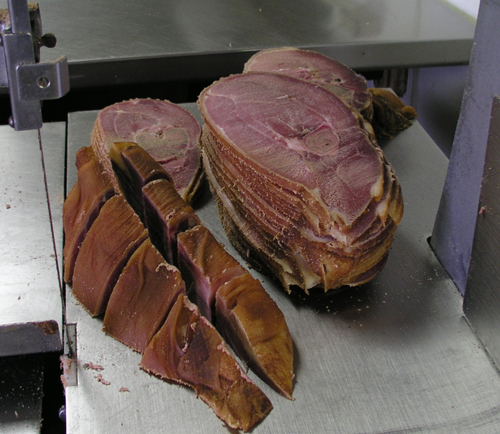 This is the country ham after slicing. Notice how the ham hock has been chunked.